Only 6% of refugees have a job six months after they arrive in Australia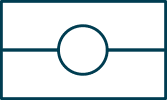 More than 40% of young Indigenous people are not in Education, Employment or Training
Almost 70% of ex-offenders in QLD are unemployed 6 months after release
Only 48% of working age people with disability are employed
Only 10% of people living on the streets have some work
Those with a mental illness are 20% less likely to have a job
OUR WHY
White Box Enterprises is building a world where anyone who wants a job can get one.
White Box is a leader in the development of large-scale jobs-focused social enterprises. We are on a mission to deepen and grow the sector so that there are social enterprise job opportunities in every town and every person that is struggling to find a job has the option of a pathway to employment through social enterprise.
Unemployment affects our community disproportionately and now, more than ever, Australia needs innovative employment pathways for overlooked and underserved jobseekers.
Well-run work-integrated social enterprises have been shown to produce higher and better employment outcomes than mainstream employment services for disadvantaged Australians. They have been proven to increase economic productivity, inclusion, capital and wellbeing – for both individuals and communities (see the Westpac Foundation report, Social enterprise: A people-centred approach to employment services).
Creating leaders in the social enterprise space is important to us. We see too many social entrepreneurs that have big ideas and goals, but often lack the support, resources and opportunities to thrive. It's important to us that they have access to these things, with no need to 'luck' their way to success. It's important to us that we connect them with the right opportunities to grow and scale their jobs-focused social enterprises.
Throughout our work, we are proud to partner with the Centre for Social Impact (CSI) at Swinburne University to evaluate our effectiveness and progress in achieving employment outcomes for overlooked and underserved job seekers.
You can find our evaluation reports here.
Our values
---
Our Locations
---
Brisbane (HQ)
1/309 North Quay, Brisbane 4000
Mailing Address:
PO Box 590, Fortitude Valley 4006
Cremorne Jobs Hub
Building 3, 658 Church St,
Richmond, VIC, 3121
Social Enterprise District
– Mt Gravatt
1030 Cavendish Rd,
Mount Gravatt 4122
Careers
---
White Box is always on the lookout for people that have social enterprise in their blood. We don't have any positions open at the moment but we are always recruiting. Find out more.
---
Legal
---
Acknowledgement of Country
---
We are proud to work with social enterprises all over Australia. We acknowledge and pay our respects to the Traditional Owners of the land we work and live on, recognising that Sovereignty was never ceded. We pay our respects to the First People of this country, their culture and Elders past, present and emerging.